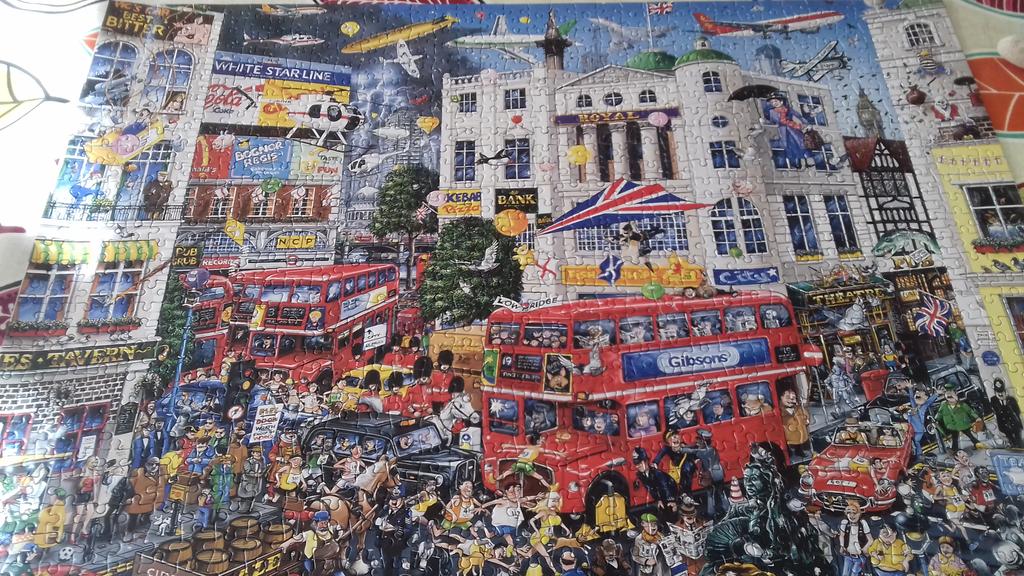 Perseverance
Like many people during lockdown I did something I haven't done for years.... a jigsaw puzzle! Not the 12 piece jigsaws of Thomas the Tank Engine and Princesses that I'd been enjoying as a Mummy but a 1000 piece jigsaw. It was fun at first, with its lovely bright colours of a London cartoon scene and people doing funny things. But, before long I got "Puzzlers' shoulders" from hunching over the dining room table and not being able to find certain pieces became irritating! However, I knew I couldn't give up; little eyes were upon me! I'd been encouraging my daughter to do a jigsaw puzzle for days and - having completed hers - she was now encouraging me to persevere. Despite feeling defeated and fed up I knew I had to model resilience and keep going.
Children are constantly noting how others around them behave and manage different situations and use this as a template for their own behaviour so I wanted to show my 5 year old that I could do it! So, with a challenge set by my daughter of completion in 5 days and lots of encouragement I was reinvigorated.
Three days in and it was complete! I felt a sense of achievement and satisfaction and had modelled perseverance in the face of adversity at the same time; yay! But I know two things for sure, I couldn't have done it without my daughter's support and - if we have a second lockdown - I won't be suggesting jigsaws!
End.
Read the full article